Efficient Premium Oil Dispensing System
Castrol ePODS
• ePOD = 5 Gallons or 20 Quarts
• 100% Oil Usage

MAXFLOW PITCHERS
• 2X Faster Flow Rate with Gravity
• Features a built in funnel
• 1 Pitcher per Vicosity Grade
Read more
Cetane Boost
Diesel Fuel Supplement
Add Diesel Fuel Supplement +Cetane Boost®
every time you fill up to prevent fuel gelling and
protect against fuel-filter icing.
Read More
Winter Rescue Formula
Diesel 911
Keep a bottle of Diesel 911.® handy
as a cheap insurance policy to restore the
flow of fuel in case you do end up with
gelled fuel or frozen fuel-filters.
Read More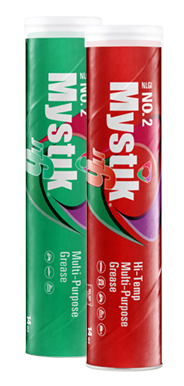 Multi-Purpose Grease
Mystik
FREE Grease Gun
when you purchase a masterpack of
Mystik JT-6 Hi Temp Red or Mystik JT-6
Multipurpose Green Grease!
Read More