Yes! We are Open and Delivering
Oakland Lubrication is part of the critical infrastructure for the energy/transportation sector as defined by the U.S. Department of Homeland Security. We will continue to operate and serve our customers while adopting the CDC recommended practices regarding hygiene, cleaning and safe social distancing. To help keep direct physical contact to a minimum with our customers, we are instructing our sales group to call prior to making visits. You can reach your direct salesman or the office by phone or email.
If you aren't sure who your salesman is please contact the office at 800-828-1675 and we will be glad to assist you.
Thank you for your continued support.
Efficient Premium Oil Dispensing System
Castrol ePODS
• ePOD = 5 Gallons or 20 Quarts
• 100% Oil Usage

MAXFLOW PITCHERS
• 2X Faster Flow Rate with Gravity
• Features a built in funnel
• 1 Pitcher per Vicosity Grade
Read more
Cetane Boost
Diesel Fuel Supplement
Add Diesel Fuel Supplement +Cetane Boost®
every time you fill up to prevent fuel gelling and
protect against fuel-filter icing.
Read More
Winter Rescue Formula
Diesel 911
Keep a bottle of Diesel 911.® handy
as a cheap insurance policy to restore the
flow of fuel in case you do end up with
gelled fuel or frozen fuel-filters.
Read More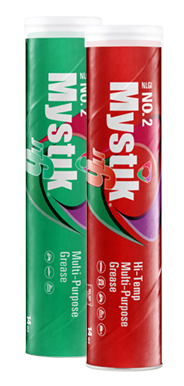 Multi-Purpose Grease
Mystik
FREE Grease Gun
when you purchase a masterpack of
Mystik JT-6 Hi Temp Red or Mystik JT-6
Multipurpose Green Grease!
Read More